Blog Home
A Thanksgiving Celebration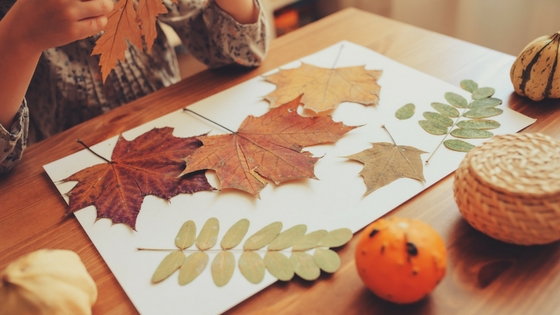 Welcome to November here in Fall River, MA. With the cooler weather and fall colors, we're pretty sure members of our apartment community are looking forward to the warmth that good food and family gathering for Thanksgiving brings. Today, the South Winds Apartments Blog has some ideas for making it the best holiday celebration ever with food, decor, movies, and warm drinks.
Dinner
The menu for Thanksgiving dinner is pretty simple: turkey and all the trimmings, right? Check out The Pioneer Woman Cooks great take on Thanksgiving dinner. You can also check out these 23 Easy-to-Make Complete Thanksgiving Menus from Country Living.
Decorations
This adorable setting idea just has you using mini pumpkins, wood cutouts (or paper tags, if that's easier for you to work with), chalkboard paint and chalk (or marker, if you're going the paper tag route), thin wire, small nails, and twine to pull it all together. Write the name of each diner on the chalkboard painted wood cutout, tie it to the pumpkin, and put it on a doily on each plate for a cute way to welcome your guest to the table.
This Facebook post has the rundown on how you can make these quaint bowls. Give your keys or chocolates a nice place to gather by simply getting together craft store leaves, a balloon, and Mod Podge.
Use some items you can find around the apartment to make this fun, festive craft. To put it together, you'll need an old tissue box, colored paper, googly eyes, scissors, and glue. Give your dinner guests strips of paper to write the things they're grateful for. Towards the end of the meal, empty out the submissions and read them together!
For more ideas, check out Country Living's 40 Festive and Cozy Ideas for Thanksgiving Decorations.
Movies
We're sure you have a list of movies you've been meaning to stream. Take some time this weekend to watch them, or gather the family to watch a feel-good Thanksgiving movie. We suggest this one:
"Ed O'Neill (of ABC's "Modern Family" and "Married with Children") stars in this 1991 comedy about a meat-and-potatoes construction worker's attempt to stay firmly ensconced in his girlfriend's good graces — by retrieving her preppy son from boarding school in time for Thanksgiving."
More suggestions: 10 Best Thanksgiving Movies to Watch on Turkey Day
Warm Drinks
Finish the day with a cup of something warm. Cider is a classic drink for the holiday, and we like both of these: slow cooker cranberry apple cider and caramel apple cider. Yum! For something a bit different, try out this pumpkin spice white hot chocolate, or look through these other variations of hot chocolate from allrecipes.com.
What is your favorite part about Thanksgiving? Please share in the comments we'd love to hear about it! Thanks for reading today's post.