Blog Home
Celebrate National Cheeseburger Day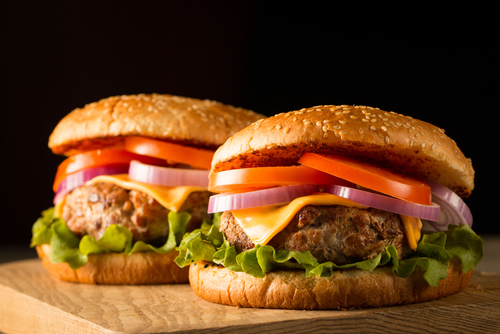 Americans don't really need an excuse to enjoy a tasty cheeseburger — it's one of the nation's most iconic and beloved meals. But if you want an excuse, we've got one: the 18th of the month is National Cheeseburger Day! Now, of course, you could go out to a local Fall River, MA restaurant for an evening out… but why not try cooking up something unique and delicious yourself right in your South Winds apartment kitchen? We've gathered up some great recipes and their descriptions from Food Network that we can't wait to give a try. Take a look for yourself!
"A trip to Miami wouldn't be complete without stopping for an authentic Cuban sandwich, hot off the press and stuffed with roasted pork, smoked ham, garlicky mayonnaise, tangy mustard, dill pickles, and oozing Swiss cheese. It's almost enough to make you miss your flight home. Turning this Cuban specialty into an American one isn't hard to do: just replace the roasted pork with a good old hamburger. Pressing the assembled burger not only yields a crispy toasted bun, but also ensures that all of the elements meld into one cohesive, mouthwatering sandwich."
"This is one seriously delicious cheeseburger inspired by the flavors of the Southwest, personal favorites of mine. A luscious, gooey queso sauce made with Monterey Jack cheese takes the place of sliced cheese and makes a secure bed for roasted and diced poblano chiles. Blue corn tortilla chips give the burger an unexpectedly perfect touch of salty crunch. The queso sauce would also be wonderful as a dip for chips or fries."
"Tired of the same old burger? Take a peek at this recipe that gets its unique flavor from a heaping tablespoon of warm peanut butter."
"Mix a portobello mushroom into the turkey patty for added flavor, then top with cheese and creamy avocado."
"Make burgers with a Spanish flair, stuffing pork patties with Manchego cheese before popping them onto the grill."
Cheeseburgers, an American favorite! We hope you have a tasty cheeseburger on the 18th. Do you prefer chips or fries with your burger? Let us know in the comments and thanks for reading today's post!